School standards, mental health and pollution: Reading in the news - Thurs 1 Dec
Release Date 01 December 2016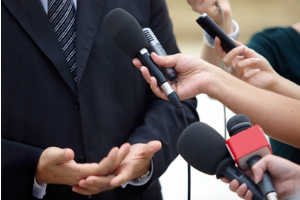 Here's Thursday's summary of media coverage for the University of Reading.
School standards: Vice-Chancellor Sir David Bell spoke to BBC Radio 4's Today programme about the school standards and the role of the Chief Inspector of Schools, to coincide with the release of the Ofsted Annual Report.
Mental health: Prof Shirley Reynolds (Charlie Walker Institute) spoke to BBC Berkshire about a study she has taken part in saying that broadening the choice of treatments for depression offered by mental health trusts could result in huge long-term benefits. Read our news story.
Pollution: Prof Richard Skeffington (Geography and Environmental Science) discusses recommendations made on reducing air pollution at BBC News online.
Antarctic sea ice: Dr Jonathan Day (Meteorology) writes at Carbon Brief about misleading coverage of his and others climate change research.
Fossil fuels: The University of Reading are expected to make decisions on fossil fuel divestment over the next few months, reports Times Higher Education.
Post-Brexit rights: Dr Ruvi Ziegler (Law) spoke to LBC about EU citizens' rights post-Brexit (listen from 4:50-12:20).
Prosecco: Stylist reports on the health benefits of drinking prosecco, with Reading research mentioned.
Agricultural data: Prof Richard Tiffin (Agrimetrics) talks to The Dairy Site about how new developments are staring to make more data available, understandable and useful to the agricultural sector.
Earworms: Dr Tim Williams (School of Psychology & Clinical Language Science) discusses catchy songs at Bio Techniques.