Testing flavour and bubbly benefits: Reading in the news – Fri 2 Dec
Release Date 02 December 2016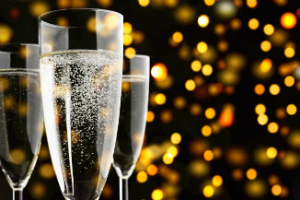 Here's Friday's summary of media coverage for the University of Reading.
Parkinson's: Dr Patrick Lewis (Pharmacy) comments on a new study suggesting Parkinson's disease may start in the gut. His comments appear at BBC News.
Flavour: Dr Jane Parker (Food & Biopressing Sciences) appears on BBC 1 programme 'Rip off Britain: Food' to test the aromas of herbs and spices.
Ventilation: A study by Prof Hazim Awbi (Built Environment) is discussed at Electrical Engineering.
Trade: A Reading student proposes a trading model for post-Brexit Britain at the Financial Times.
Climate change: A climate change study with collaboration from Prof Dominik Fleitmann (Archaeology) is reported at The Mirror, The Times and further international and trade titles.
Prosecco: Body and Soul reports on the health benefits of drinking prosecco, with Reading research mentioned.
Calendar: The University's quidditch team has posed for a nude calendar to raise money to travel to British Quidditch Cup national finals. The news appears at The Mirror, Daily Mail and Daily Star.