Christmas trees under threat and expert commentary on the Italian banking crisis: Reading in the news Tues 13 Dec
Release Date 13 December 2016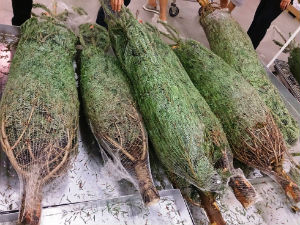 Italian banking crisis: Dr Andreas Hoepner (ICMA) interviewed for BBC World on the financial crisis currently happening in Italy. The interview is also featured on BBC 1.
Henley Music Industry MBA: Profile piece in The FT, featuring graduates of the Henley Music Industry MBA. John Board quoted.
Christmas trees dying out: The Mirror has covered a research story by the University, which claims that climate change is threatening the future of Christmas trees. Dr Joy Singarayer (Met) quoted.
Thames Valley Science Park: Cancer therapy specialist, Proton Partners is to build a treatment centre in the new TVSP. Building work to start in the new year. The story is covered by PharmiWeb.
Other coverage:
Story in BizCommunity on the success of Henley Business School South Africa's recruitment drive.