University of Reading publishes its 2015/2016 financial statements
Release Date 02 December 2016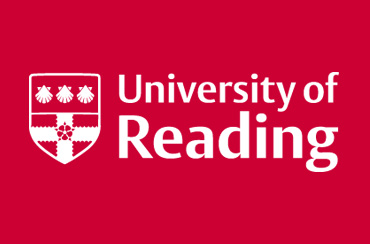 The University of Reading has published its financial statements for 2015/16.
The headlines are as follows:
Total income £344.8m (up from £288.5m in 2015)
Total expenditure £288.8m (down from £293.3m in 2015)
A total surplus of £65.3m was recorded (up from £5m in 2015). The main driver of this improvement was £71.7m generated from the sale of land in Shinfield West
Capital spend for 2015/16 totalled £57.2m
Tuition fee income increased by £12.6m, due to a record intake of UK and EU undergraduates for the 2015/16 academic year
Total research income received during the year was £32.7m (down £1.4m*)
Annual alumni and supporter fundraising campaigns raised £2.2m
Consolidated net assets grew from £344.6m to £401m, while University net current assets increased from £48.6m to £100.3m
Investments held by the University and its trusts are valued at £88.4m (up from £79.7m in 2015)
University Vice Chancellor Sir David Bell said: "We have gone from one of the best kept secrets in higher education to an ambitious, confident and global institution.
"We have now put the foundations in place to deal with the challenges facing all universities - an uncertain economic outlook; Brexit; tighter public funding; and an ever-more competitive market for students. Our finances are now on a firmer, long-term footing which means we can reinvest more into frontline teaching, research and student services.
"Our underpinning financial strength enables us to invest in a sustainable future. Our five-year £200m capital programme - including building a new Health and Life Sciences complex; refurbishing the Library and URS Building and the new Chancellor's Building - will make the University an outstanding place to study and work for future generations. And our £35m investment in the Thames Valley Science Park will generate jobs, growth and innovation across the region for decades.
"Our 90th anniversary this year has been of celebration of our whole community - the great research and teaching we do; our impact on Reading and the Thames Valley; and our outstanding staff and students, past, present and future."
President of the University Council, Paul Preston, said: "We have laid solid groundwork for our future ambitions through our Efficiency & Effectiveness programme, which has delivered a significant level of operational improvement and cost efficiency. This will help us to make better use of our resources and reduce our cost base.
"We are now well equipped financially to deliver our ongoing capital investment programme aiming to redevelop the campus facilities for future students. The 2026: TRANSFORM programme is driven by the University's ambition to become a larger, vibrant and more sustainable institution by our centenary year."
Highlights of our 90th year
Today's 2015/16 financial statements summarise the main highlights of the University's 90th anniversary year. These include:
Opening the University of Reading Malaysia. Adding this to the new NUIST-University of Reading Academy in Nanjing and Henley Africa in Johannesburg is a statement of our global ambitions
Record undergraduate applications and intakes in the last two years, reflecting rising demand for places and recognising Reading is a great place to study
Starting the £200m: TRANSFORM investment programme in new research and teaching facilities over the next five years. We have already invested more than £400 million in our teaching, student accommodation and research facilities, including more than £100m on the creation of new top-class student accommodation, £63m on buildings including Henley Business School, Hopkins and Minghella, and £30m in refurbishing our Institute of Education and London Road campus
Launching the public phase of our first ever national fundraising and volunteer campaign, IMAGINE. This aims to hit a £150m target between 2010 and 2020 to underpin our research projects and inspire alumni and supports to volunteer over 60,000 hours of their time to the University
Setting up the Thames Valley Clinical Trials Unit in partnership with Royal Berkshire NHS Foundation Trust and Berkshire Healthcare NHS Foundation Trust. This will carry out trials to develop new medicines and bring together existing work in dementia care and mental health
Starting building work on the first phase of the Thames Valley Science Park, which will eventually be home to scores of high-tech start-ups on the 800,000sqft site - the biggest in the region
Opening the new School of Architecture
Announcing plans to move our endowment portfolio to investment funds that exclude companies generating the bulk of their revenues and reserves from the most carbon-intensive fossil fuels. We also announced the routine publication of a full breakdown of investment holdings in all external companies
We signed the Concordat on Openness on Animal Research, as part of a commitment to reduce, replace and refine animal testing regime. We will also now routinely publish data on the number of animals used in research
The full financial statements document is available as a PDF online here.
The three-year Efficiency& Effectiveness review, including the Professional and Administrative Staff Review, concluded in 2015/16. This incurred operating expenses of £4.8m during the financial year, the final part of the £36m overall investment. This will allow the University to save £15m per year and generate a £10m surplus in the annual operating budget from 2020 onwards.
The Vice-Chancellor published an open letter in April 2016 setting out the background and rationale for the Efficiency & Effectiveness programme: http://www.reading.ac.uk/internal/staffportal/news/articles/spsn-673068.aspx
*Decline due to HMRC's Research and Development Expenditure Credit incentive ending on July 31 2015