The future of our Christmas plants and the best way to watch a meteor shower: Reading in the news Weds 14 Dec
Release Date 14 December 2016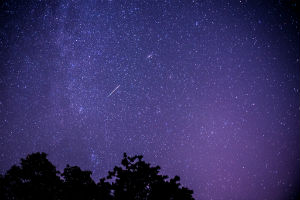 Holly and mistletoe: The Telegraph has run a story on unsolving the mystery of Father Christmas which features comments from Dr Tom Breeze (CAER) on why holly and mistletoe plants may look different in years to come.
Meteor showers: Dr Simon Thomas (Met) talks to BBC Radio Berks about the best times to see this week's meteor showers, as well as why supermoons occur.
Thames Valley Science Park: Further coverage of the announcement of the new cancer treatment centre to be built at the Science Park includes GetReading, MedicalPhysicsWeb, Insider Media and CoStar.
Talking monkeys: Prof Mark Pagel (Ecology and Evolutionary Biology) is quoted in this article on Smithsonian.com on why primates cannot talk, despite having the right vocal equipment.
World Arabic Day event: Enzo Raimo participated in this event, organised by the Saudi Association, which took place on campus this Monday. The Saudi Press Agency covered the news.
Other coverage:
Prof Alan Evans referenced in this New Geography article on housing affordability in Australia.
Researchers from Reading were involved in a study on the sweet wormwood plant Artemisia annua, reports Genome Web.