Sugar tax, proton cancer therapy and weather vanes: Reading in the news - 16 Dec
Release Date 16 December 2016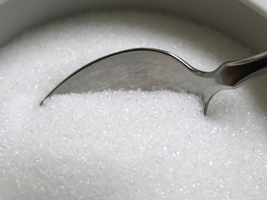 Sugar Tax: Prof Richard Tiffin is quoted as part of research conducted into the effect of introducing the UK Sugar Tax in 2018, covered in national and local press including the Independent, Express, Huffington Post, ITV; and the Reading Chronicle and local radio. Read our release here.
Proton cancer therapy: ITV, Builder and Engineer and Pharmaceutical Business Review report on the announcement that the Thames Valley Science Park will be housing a new cancer treatment therapy centre. Read our news story here.
Weather vane: Sir David Bell and members of the Dept of Meteorology officially unveiled a new weather vane designed by a Reading academic. Read the full story here.
African Languages: Prof Mark Pagel is cited in an article on the value of African languages in Eurasia Review.