Research shows that bees are essential to the spirit of Christmas
Release Date 16 December 2016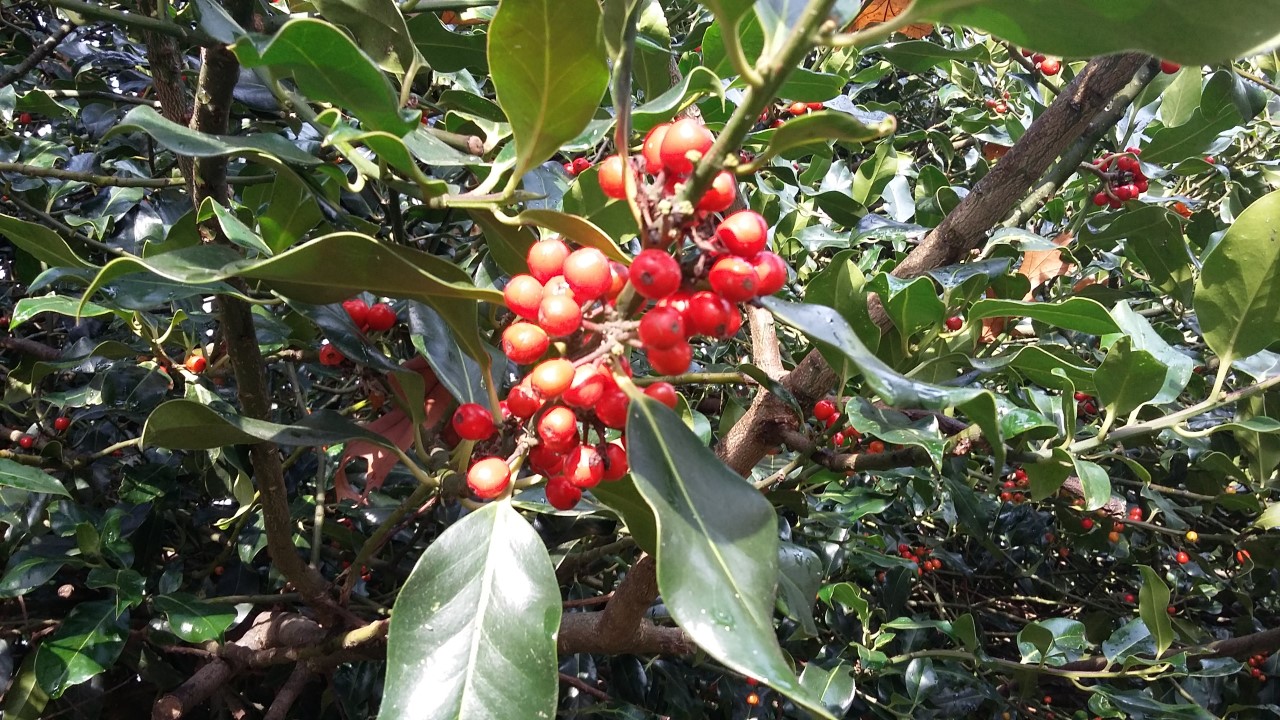 The festive tradition of mistletoe and holly with their red or white berries could become a ghost of Christmas past if the number of bees continue to drop, researchers have warned.
Bees, wasps and other insect pollinators allow the two seasonal crops to produce their trademark berries, which a study by the University of Northampton and the University of Reading has shown for the first time makes them up to three times more valuable and much more in demand than those without.
The research, published in the Journal of Pollination Ecology, shows that if pollinator diversity continues to decline, the sprigs bearing berries would become much rarer and could potentially become more expensive than they already are.
The research team analysed 11 years of sales records from Nick Champion Auctions in Tenbury Wells, which runs the largest wholesale holly and mistletoe auction in the UK every year.
There was quite a lot of year-to-year variation to the prices, particularly in the years where berries were scarce, possibly due to low insect numbers. They found on average, holly with berries sold for double the price of holly with no berries between 2005 and 2015, while berried mistletoe was three times more valuable than a plain sprig.
Jeff Ollerton, Professor of Biodiversity at the University of Northampton, said: "We've known for some time that the number of bees is declining in Britain and the impact this is having on agriculture.
"We believe that this is the first study which shows the important role that these insects play in non-food crops and in particular our traditional Christmas holly and mistletoe. Without insect pollination, the holly and mistletoe we now see with their red and white berries could become a thing of the past and as consumers we would have to rely on leafy sprigs or resort to buying artificial pieces for our Christmas decorations.
"This could also have a big effect on our wildlife as the berries from both mistletoe and holly provide a good food source for birds in the winter months."
Dr Tom Breeze at the University of Reading, who specialises in pollinator research, said: "While bees might be the last thing on our minds as we put up our Christmas decorations in December, in reality there would be a lot less colour in our festive cheer without them.

"We know that a decline in pollinators would be costly to agriculture, but this study shows it could also damage two of our great British seasonal icons. This is both sad and potentially costly for the consumer as the clamour for remaining berried sprigs could push the cost up dramatically."
Full reference: Ollerton, J., Rouquette, J.R. & Breeze, T.D. (2016) 'Insect pollinators boost the market price of culturally important crops: holly, mistletoe and the spirit of Christmas.' Journal of Pollination Ecology 19: 93-97