Best 2016 research and looking beyond Brexit: Reading in the news – Mon 19 Dec
Release Date 19 December 2016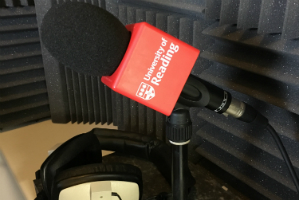 Here's Monday's summary of media coverage for the University of Reading.
Best 2016 research: Schools Week describes research from Dr Kou Murayama (Psychology) as a 'corker' and lists it as some of the best research this year.
Sugar Tax: Prof Richard Tiffin (Agrimetrics) is quoted as part of research conducted into the effect of introducing the UK Sugar Tax in 2018, covered at Medical News Today and other regional and trade titles. Read our press release.
Beyond Brexit: Prof Nada Kakabadse (Henley Business School) writes for ICSA on a view of the UK's decision to leave the EU from within organsations.
Listed buildings: The University's URS Building mentioned as an unusual building that was listed by Historic England in 2016. Story appears at The Mirror and Evesham Journal and is mentioned on BBC Berkshire.
Proton cancer therapy: Builder & Engineer reports on the announcement that the Thames Valley Science Park will be housing a new cancer treatment therapy centre. Read our news story.
Research funding: The Economic and Social Research Council announces funding for two research projects at Reading.
Walker Institute launch: 24 Seven News covers the launch event of Reading's Walker Institute, which tackles the challenges of climate change.
Antarctic sea ice: Environmental Research Web mentions research by Dr Jonathan Day and Tom Edinburgh (Meteorology) in an article on Antarctic sea ice reduction.
Food waste: Prof Christine Williams (Animal Dairy & Food Chain Sciences) is quoted in an article at Sustainable Brands discussing how universities will cut food waste.
Fake news: Reading research is mentioned at Education Views in an article dispelling 'fake news'.