2016: a year to celebrate
Release Date 20 December 2016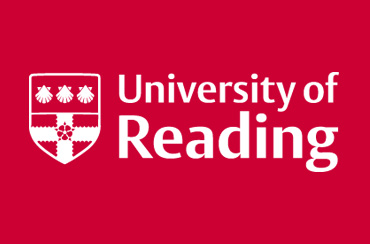 Sir David Bell: "2016 marked the 90th anniversary of the University of Reading - a celebration of nine decades of excellence. This year we have reflected on our ground-breaking research and global impact; the tens of thousands of students we have educated; and the hard work done by successive generations of staff.
"It has also been a year of great achievements, including the launch of the University of Reading Malaysia, the opening of our new School of Architecture and the start of construction on the Thames Valley Science Park to name a few. We look forward to 2017 to what I am confident will be an equally successful year."
Major capital investment
The University announced it is investing more than £200 million in a major capital investment programme to redevelop campus facilities for future students. The programme is driven by the University's ambition to become a larger, vibrant and more sustainable institution by its centenary year, 2026.
£40 million funding for Library refurbishment
A £40 million redevelopment and refurbishment of the University Library began this summer. The second phase of the complete modernisation and revamp will increase space for individual and group study, and make better use of the space on the Ground and First Floors. Work is anticipated to be completed by the end of 2019.
Building work began on Thames Valley Science Park
Construction work on the £36 million first phase of the Thames Valley Science Park began in July this year. Eventually providing 800,000 square feet of flexible laboratory and office space in a campus-style setting, the Science Park will reinforce the status of the Thames Valley as one of Europe's strongest knowledge economies and as a location for innovative and technology-led companies.
Proton Partners International Ltd, which provides innovative proton beam therapy, will begin constructing a new cancer treatment centre in early 2017. The company is investing £30 million to build its own purpose-built centre and expects to treat up to 500 patients a year.
Museum of English Rural Life undergoes £3m redevelopment
Following a major refurbishment the Museum re-opened its doors this October. A £1.8 million grant from the Heritage Lottery Fund has enabled the UK's first and most extensive museum dedicated to agriculture and rural life to create an enlarged education studio, an open access collections area and new features in the garden including a shepherd's hut and community growing spaces.
Success overseas
Launch of University of Reading Malaysia
In February this year, the University of Reading Malaysia (UoRM) and Henley Business School Malaysia officially launched. UoRM is the University of Reading's first multidisciplinary overseas campus and its fifth campus overall. The new campus will educate up to 3,000 students, with ambitions to extend beyond the current building into new space at EduCity.
One thousand Chinese students will be able to study in Nanjing towards a University of Reading degree by 2020, under a new deal signed this year with the Nanjing University of Information Science and Technology (NUIST).
Success at home
Reading in top 200 universities worldwide
The University of Reading retained its top 200 worldwide position in the latest Times Higher Education World University Ranking 2016-17. This firmly places Reading in the top 1% of more than 20,000 universities around the world.
Reading opens the School of Architecture
Reading welcomed its first cohort of Architecture students this September, two months after being awarded industry-recognised status from the Architect's Registration Board. The University successfully broke into a well-established, competitive market, receiving 234 applications for 40 places.
A record number of undergraduate students joined the University of Reading this September, with more than 4,200 enrolling for the new academic year. The latest intake saw a year-on-year increase of 7% on 2015, and "bucked the trend" of a 1% sector growth for those accepted to UK HE.
New targets and campaigns
Ambitious gender equality target
2016 saw the University commit to having at least 30% female members on all key decision-making committees by 2020. The University also set out ambitious targets to promote stronger gender and racial representation at the University.
In addition, the University received an Athena SWAN bronze award for its commitment to tackling gender equality. Separately, three Schools at the University also received Athena SWAN awards.
New plans for fossil fuel divestment
Following discussions with the students' union, the University this year introduced a tough new investment policy towards the most carbon-intensive companies, bringing it more in line with other policies aimed at reducing environmental impact. It also reflects Reading's position as a world-leading centre for the study of the environment and climate.
Launch of first national fundraising campaign
IMAGINE, the University of Reading's first national fundraising and volunteer campaign is designed to support projects which enhance the University's teaching and to enable vital research to help tackle the world's biggest problems. The public-phase of the campaign started in June, with the aim of hitting the £150 million target over a 10-year period from 2010 to 2020.
University partners with NME for Reading Festival
For the first time, NME and the University of Reading joined up to give 12 students the chance to report live for NME from backstage at the world-famous Reading Festival. The team of up-and-coming writers, photographers and filmmakers were embedded with NME's festival team to create live content for NME.com and NME's social media outlets.