Historic financial advice for women and should asthma sufferers be eating processed meat?: Reading in the news Thurs 22 Dec
Release Date 22 December 2016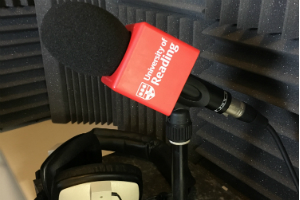 Women investors: Dr Lucy Newton (Henley Business School) talks to BBC Radio 4 about when and why women started investing in stock market shares.
Processed meat and asthma: Dr Gunter Kuhnle (Food) speaks to BBC Radio Berks about the study which claims that eating processed meats can make asthma symptoms worse. In addition, he talks about his own study into which meats contain the most fat.
Study in Malaysia: UoRM is mentioned in this StudyMalaysia article about studying for a foreign degree programme in Malaysia.
Rocket study: FreshPlaza reports on research undertaken at Reading about how the commercial processing of rocket can improve its nutritional value.