University sees second highest-ever annual undergraduate applications
Release Date 04 February 2016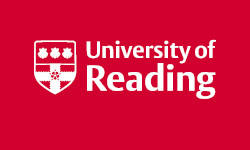 The University of Reading has had its second highest ever total of undergraduate applications - falling just short of last year's record, according to figures published today.
The University had 20,811 applications for all full-time undergraduate courses at the UCAS' 15th January 'on time' deadline - nearly six applications per place across the 250 available courses.
Year-on-year Reading has seen a six per cent dip from the record application total last year but the overall trend is consistently upwards, with a 14.4% increase in the last two years (2014-16) - six times the 2.4% national average.
There has been a 16.1% rise in UK/EU applications alone over the same period - more than seven times the 2.2% national average.
Highlights this year include the University having 234 applications to the new School of Architecture which is being opened to its first cohort of students this September.
It means that, overall, the University has consolidated and broadly maintained the record 22,224 applications and dramatic overall 22% rise between 2014 and 2015 - ahead of hundreds more late applications, with Clearing and Adjustment to come in August.
It comes as UCAS figures published today showed applications had flat-lined with a 0.2% rise in total national applications in 2016 from 2015 - reflecting the 2.2% decline in the UK 18 year old population this year. Nationally there is a five per cent decrease in applications from those aged 20 to 24.
The latest 2016/17 full-time undergraduate 'on time' applications at the 15th January UCAS deadline show:
20,811 total home, EU and non-EU full-time undergraduate applications for 2016/17 entry - nearly six applications per place. Overall, this is up 14% or 2,613 compared to this point in 2014. There has been a slight 6% or 1,413 application year-on-year dip from the record 22,224 in 2015.
18,755 UK/EU applications - the second highest total ever, up 16.1% and 2,602 overall from 2014, with a comparatively small 6% year-on-year drop from the record 19,849 in 2015.
2,056 overseas (non-EU) applications - down 13% year on year compared to 1% nationally. Overall, the University has seen equally steady growth in non-EU applications since 2012 with a 29% or 459 rise in overseas (non-EU) applications since 2012.
234 applications for the first undergraduate cohort in the new School of Architecture, which opens in September 2016 - more than six applications per place.
the strongest year-on-year application rises include Economics, Accounting, Film, Politics & International Relations, Accounting, Construction Management and Meteorology, Classics, English Literature, Agriculture, Maths & Statistics and Speech & Language Therapy
courses with more than seven applications per place include: Film, Theatre and TV, Classics, History, Philosophy, English Literature, Biological Sciences, Pharmacy, Architecture and Geography. Economics this year is our most in demand programme with 13 applications per place.
Sir David Bell, Vice-Chancellor of the University of Reading said:
"We have broadly maintained and consolidated the dramatic year on year rise - no mean feat given a tough, competitive undergraduate market. It is clear that the record number of undergraduate applications in 2015 was not a one-off.
"Overall, we have seen a steady upward trend in the last five years and a sharp rise over the last two years, despite the introduction of higher tuition fees, declining numbers of UK 18 year olds and fewer applications from older students.
"The hard work now starts to turn those applications into firm acceptances - but such a big pool means we are drawing from the brightest and the best. The bottom line is that students want great teaching, world-class research, an award-winning campus and a high employability record - all things that they can find here at the University of Reading.
"The overseas recruitment figures reflect big challenges for all UK universities in our key international markets. We are seeing the impact from global economic uncertainty and the negative message the UK's immigration policy risks sending to the world. We are putting in place a comprehensive global engagement strategy to strengthen our overseas recruitment operation, alongside opening the University of Reading Malaysia campus."
On the School of Architecture, Sir David said:
"This is a very strong picture for the first cohort of Architecture students - with six applications per place. This is an established and lively market but we are well placed for a good showing in September.
"Our £3000 a year bursary has generated huge interest from prospective students - but we have seen enthusiasm to be part a brand new School, which draws on our established strengths in construction management, built environment and real estate."
Full-time postgraduate taught courses starting in September 2016 has seen an overall 3% year on year increase - with 6,630 applications to date. There has a slight dip of 43 UK/EU applications to 573 but overseas applications have risen 5% with a 267 application increase to 6,057. There has been strong application growth in International Business & Management, Education and Built Environment programmes, with smaller increases in Economics; Food; Graduate Institute of Political and International Studies; and Law.