RUSU report on affordable student accommodation
Release Date 23 February 2016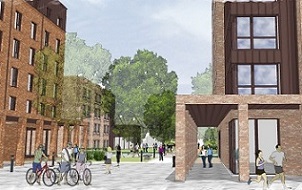 This is a response to the release of Reading University's Students' Union's (RUSU) report arguing the case for more affordable student accommodation at the University of Reading:
We recognise that the cost of living is a priority for students. There is range of accommodation available in all price brackets and our redevelopment of St Patrick's Hall aims to provide new, modern, affordable accommodation. We will continue to engage with RUSU on the plans for this development.
The proposed plans will increase capacity, improve quality and provide a greater choice of accommodation for new and returning students. The redevelopment programme will see an increase of over 700 student hall places which also recognises the need to have more rooms overall in our accommodation portfolio.
We have looked at a number of sites on-campus for development and St Patrick's is comfortably the most optimal solution. As it stands St Patrick's is the least popular hall due to its outdated facilities therefore the space is underutilised. We recognise it supports a group of budget conscious students and we are keen to ensure those with lower income still have affordable options in the new accommodation.
The University of Reading has increased accommodation by over one-third in the last ten years and the extensive redevelopment was largely a reaction to the student voice regarding the standard of accommodation. Demand at the time was for premium quality en-suite accommodation. The landscape has changed again and we are recognising the need to have good quality budget options available to students to add to the mix with our other accommodation offers.
We also reacted to the increased demand for halls places in Reading and hope to mitigate some of the housing shortage by providing more purpose built student accommodation.
We will continue to involve RUSU annually in the rent setting process and are carefully considering the proposal to increase student representation in the decision making process around accommodation matters as we recognise how pivotal accommodation matters are to most students. We are looking into how we can design an appropriate committee to incorporate all of the relevant matters and we will liaise with RUSU about this approach.
We remain open to dialogue over any issues.