Comment: ISIL jihadi 'speaks more Standard British English than Jihadi John'
Release Date 04 January 2016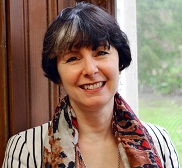 Following publication of a new jihadi video features an ISIL/Daesh militant with a 'British accent', please see comment below from a University of Reading linguistics expert.
Professor Jane Setter, professor of phonetics at the University of Reading's Department of English Language and Applied Linguistics, said:
"The speaker in this new jihadist video uses a British accent known as Multicultural London English (MLE). In some parts of London in particular, MLE is now heard more often among younger people of all kinds of ethnic backgrounds than the traditional London 'Cockney' accent.
"This is similar to the accent of Mohammed Emwazi, the British man known as 'Jihadi John', who appeared in several violent extremist videos in 2014.
"Among other features of his speech, he pronounces a 'th' sound as a 'd', for example saying 'dis' rather than 'this', and his vowels in words like 'planes' and 'today' sound less like an 'ay' and more like an 'e' sound.
"However, unlike Jihadi John, he has a clear 'L' sound at the end of words like 'people' and 'imbecile' - a feature which is not that common in British accents, but is heard in Welsh and in Indian English, for example. He also has a rather strongly affricated 't' as the end of some words like 'state' - almost an 's' after the final 't' - but not in all cases.
"Overall, this speaker uses fewer features of the MLE accent than Emwazi, and is closer in many ways to Southern Standard British English. His speech is much less syllable-timed than Emwazi as far as speech rhythm is concerned. This leads me to believe he either grew up in the UK, came to the UK at an earlier age than Emwazi, who entered when he was six years old, or has used English for longer in general, perhaps as a bilingual.
"I also note that, unlike the Jihadi John video, the movements of the speaker's jaw are much more discernible. This leads me to believe he is most likely speaking 'live', and not that the masked face has been overdubbed later.
"Of course, detailed forensic analysis would be needed to verify these conclusions."