UoR media coverage - Tues 5 July
Release Date 05 July 2016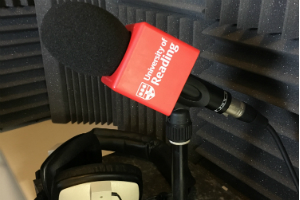 Here's Tuesday's summary of media coverage for the University of Reading.
EU referendum: Dr Mark Shanahan (Politics & International Relations) discussed Nigel Farage's resignation and the Conservative leadership race with Canada's CTV News. Prof John Board, Dean of Henley Business School, presents the School's credentials in the Henley Standard in an article on the impact on local businesses.
Food: Dr Gunter Kuhnle (Food) comments on research suggesting that eating pasta can help you lose weight. His comments are covered in The Telegraph, Daily Mail, Metro and further titles.
Child development: Prof Lynne Murray (School of Psychology & Clinical Language Sciences) comments on a study at Daily Times suggesting iPads and similar touchscreen devices could result in the muscles and bones of young children not developing properly.
Other topics:
Climate change: A graphic created by Dr Ed Hawkins (National Centre for Atmospheric Science) that illustrates the change in global temperature since 1979 is discussed at Climate Change News.
Reading Prison: Prof Lorraine Farrelly (Architecture) explains the cultural significance of Reading Prison with Getreading.
Ozone: The state of the ozone layer is discussed by Dr Michaela Hegglin (Meteorology) for Reader Supported News.
Strawberry leopards: Dr Mark Fellowes (School of Biological Sciences) discusses his research on the number of 'strawberry leopards' in an area of South Africa at News24.
Henley Business School Johannesburg: News of an executive workshop at Henley Business School in Johannesburg is covered at IT News Africa.