Reading in the news - Friday 8 July
Release Date 08 July 2016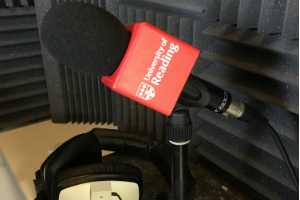 Here's Friday's summary of media coverage for the University of Reading.
UoR Graduation: Coverage of the University of Reading's graduation ceremonies continues in GetReading, plus online coverage of Thursday's honorary awards to Laura Tobin, Mary Riall, Geoffrey Guy and the College of Benefactors. Read our graduation news stories, plus short video clips of graduates.
Healthy pasta: Dr Gunter Kuhnle's comment on the health benefits of eating pasta featured in The Debrief, TVN, Tech Times and Danish news site BT.
Malaysia property: Dr Walter Tan, associate professor in real estate economics at the University of Reading Malaysia's Henley Business School, says Malaysia house price fluctuations could lead to negative equity. Focus Malaysia
Pink panthers: Study by Prof Mark Fellowes and Tara Pirie (Biological Sciences) into rare 'strawberry leopards' covered by Save Big Cats Action. Tara was interviewed by South African radio station Cape Talk
Summer of 76: Dr Roger Brugge (Met) looks back on the heatwave 40 years ago for BBC Radio Berkshire.
Other topics:
Virtual Reality: VR technology could revolutionise university reaching and research, Dr Matthew Nicholls (Classics) tells technology title Channel Web
Bollywood event: Indian film and culture will take over 3Sixty in the Students' Union this Saturday, reports Get Reading
Cancer risk: Study by Dr Phillipa Darbre (Biological Sciences) on breast cancer risks featured in Nature World News
Climate risk: Climate change increased risk of heat-related deaths during the 2003 heatwave. Reading research mentioned. ScienMag
7/7 bombing: London bombing victim Jennifer Nicholson, a Reading graduate, is remembered in Metro on the anniversary of 7/7.