Reading in the news - Mon 11 July
Release Date 11 July 2016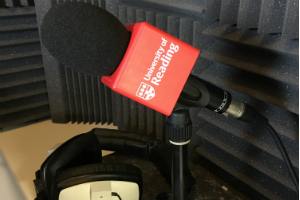 Here's the weekend and Monday's summary of media coverage for the University of Reading.
Brexit: Prof Alan Swinbank (Agriculture) has written a report for the European Parliament on agricultural policy reform for the EU. Covered by Watching Europe. Prof Michael Ball (Henley Business School) discusses property prices at China Daily Europe.
Psychology: Dr Jonathan Hill (School of Psychology & Clinical Language Sciences) discusses the effect depression during pregnancy could have on children at The Times of Malta.
Sharia law: University of Reading research is quoted in an article at BBC News that looks at Sharia law councils in Britain.
Cow emissions: BBC 1's Countryfile features the Centre for Dairy Research's research into greenhouse gas impact of cattle. Includes interview with Dr Chris Reynolds (Agriculture).
Other topics:
Reading Year of Culture

: Facts about the University are included in a Getreading list of facts to celebrate the Reading Year of Culture.

Graduation

: A Reading student is congratulated on his graduation on BBC Radio 2.

Iraqi Students Society

: Getreading reports that the Iraqi Students Society will hold a cultural and scientific conference at the University of Reading this week.

Climate change

: Further coverage of a graphic by Dr Ed Hawkins (Meteorology) illustrating global temperature change is published at Climate Change News.