Reading in the news - Tues 12 July
Release Date 12 July 2016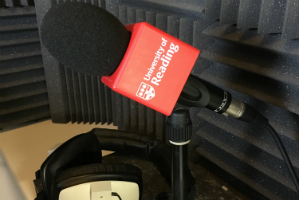 Here's Tuesday's summary of media coverage for the University of Reading.
Brexit: Dr Mark Shanahan (Politics & International Relations) discusses the next steps for Britain's leadership with CTV News (Canada) and BBC Berkshire.
Slough: Prof Peter Scott (International Business & Strategy) and Dr Steve Musson (Geography & Environmental Science) discuss the history of Slough's Britwell Estate throughout the Anne Diamond show on BBC Berkshire.
University Guide: The Telegraph publishes its guide on the University of Reading.
Other topics:
Novel

: Interview with Prof Patrick Flanery (English) about his new novel I Am No One at The Huffington Post.

Climate change

: Research from Dr Ed Hawkins (Meteorology) and other climate scientists at Reading is mentioned at News Deeply. Dr Paul Williams discusses how global warming could affect air travel at MSN Singapore.

Gluten

: Reading research on gluten is included in an article at The Memo arguing against unnecessary gluten-free diets.