Reading in the news - Thurs 14 July
Release Date 14 July 2016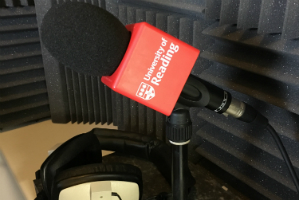 Here's Thursday summary of media coverage for the University of Reading.
New prime minister: Dr Jonathan Golub (Politics & International Relations) discusses Theresa May's potential relationship with the European Union with BBC World N ews. On Thursday, Dr Mark Shanahan (Politics & International Relations) spoke to BBC Berkshire about Boris Johnson's appointment to the cabinet.
Child development: Reading research suggesting youngest siblings are more likely to go into business is covered at Phys.org.
Language: Dr Suzanne Graham (Institute of Education) discusses the number of British people who can speak a foreign language in The Guardian.
Weather: Dr Ben Harvey (Meteorology) analyses how common it is to see a month's rain in one day in The Guardian.
Other topics:
Farming

: The origins of the world's first farmers are discussed by Prof Roger Matthews (Archaeology) in Science Magazine.

Cybernetics

: Kevin Warwick, Visiting Professor of Cybernetics, is referenced on BBC Radio 5 Live (syndicated regionally).

Religion

: Research conducted by Dr Berry Billingsley (Institute of Education) is mentioned at Inspire.

Nursing

: A programme developed at Reading is mentioned at Nursing Times.