Reading in the news - Fri 15 July
Release Date 15 July 2016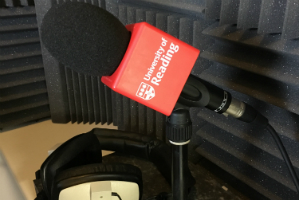 Here's Friday's summary of media coverage for the University of Reading.
New prime minister: Dr Jonathan Golub (Politics & International Relations) discusses the appointment of Boris Johnson to the cabinet with ABC News. An observation by Prof James Moseley (Typography) about 10 Downing Street's door is mentioned at Quartz.
Thames Valley Science Park: A ground breaking event to mark the beginning of construction at Thames Valley Science Park is covered by BBC News. Read our news story. The Science Park is also mentioned at Construction News.
Dinosaurs: Dr Chris Venditti (Evolutionary Biology) spoke to the Daily Mail about how the dinosaurs became extinct.
Child development: Reading research suggesting youngest siblings are more likely to go into business is covered at Phys.org and MSN.
Biodiversity: Dr Tom Oliver (Ecology & Evolutionary Biology) is quoted in The Washington Post on the state of the world's biodiversity.