Reading in the news - Mon 18 July
Release Date 18 July 2016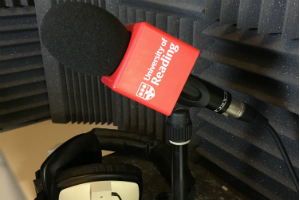 Here's the weekend and Monday's summary of media coverage for the University of Reading.
Politics: Dr Mark Shanahan (Politics & International Relations) discusses Theresa May's visit to Scotland to meet with Nicola Sturgeon on BBC Berkshire. Dr Jonathan Golub (Politics & International Relations) speaks to CTV News (Canada) about Boris Johnson's appointment as foreign secretary.
British Academy: News that Professors Jonathan Dancy (Philosophy) and Peter Cooper (Psychology) have been elected as Fellows of the British Academy is covered by BBC Berkshire and the Reading Chronicle. Read our news story.
Thames Valley Science Park: A ground breaking event to mark the beginning of construction at Thames Valley Science Park is reported by BBC Berkshire in its news bulletins and by Getreading. Read our news story.
2026 TRANSFORM: Getreading covers news that the University is investing more than £200 million in redeveloping the campus. Read our news story.
Other topics: