Reading in the news - Tues 19 July
Release Date 19 July 2016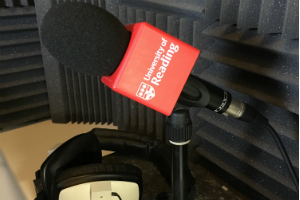 Here's Tuesday's summary of media coverage for the University of Reading.
Diet study: Dr Gunter Kuhnle (Food) comments on a study claiming Mediterranean diets lower the risk of breast cancer, diabetes and heart disease, in the Daily Mail.
Thunderstorms: Prof Chris Scott (Meteorology) discusses thunderstorms on BBC Radio's Mark Forrest Show. The interview was broadcast across all 39 BBC local stations including BBC Berkshire.
Honorary degree: Mary Riall discusses receiving her honorary degree from the University with BBC Berkshire. Read our news story.
Weather: Dr Roger Brugge (Meteorology) says the current hot weather may not last at Getreading and the Reading Chronicle.
Education: Dr Helen Bilton (Institute of Education) speaks to BBC Berkshire about grammar school education.
Other topics: