Vanity and the Republican National Convention: Expert comment from Dr Mark Shanahan
Release Date 20 July 2016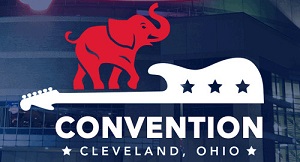 After the Republic National Convention elected Donald Trump as their nominee for President of the United States, Dr Mark Shanahan, Lecturer in Politics and International Relations said:
"The Republican National Convention has shaped up to be as contentious and hollow as Trump himself with many of the bigger names being absent.
"The big question of the convention will be whether Trump can get past his own vanity, as seen in the announcement of Governor Mike Pence on the Republican ticket, and bring the party together ahead of November's elections.
"If not, those in the GOP critical of Trump feel that the party is in a worse position not just to challenge Clinton for the White House, but also retain their stranglehold on Congress and the Senate."
Find out more about the Department of Politics and International Relations here.