Animal research helps scientists find new treatments for people
Release Date 20 July 2016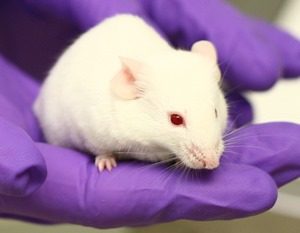 Animal testing is a critical part of current University of Reading research to find new treatments for conditions such as epilepsy, heart disease and obesity, scientists say.
Last year 3,224 animals were used in regulated procedures by the University of Reading - an increase on 2014, but a reduction of 26% since 2010. Most procedures were carried out with laboratory mice and rats.
The Home Office today publishes annual statistics showing the numbers of animals used in research in the UK in 2015 - with the University of Reading also highlighting its published numbers for 2004 to 2015.
Openness on animal research
The University of Reading is a signatory to the Concordat on Openness on Animal Research, along with 100 other UK universities, charities, and other groups, in a commitment to help the public understand more about animal research.
All Reading's animal research is closely monitored, regulated and carried out according to the highest standards as set down by the Home Office, which licences animal research in the UK.
A University of Reading spokesman said: "The University carries out high quality research with global impact, and we are committed to openness about the way we carry out our work.
'Our research contributes to important advances in the treatment of human health problems' -- University of Reading spokesman
"Our research contributes to important advances in the understanding and treatment of a range of human health problems, including heart disease, neurological conditions, epilepsy and psychological illnesses. We also work to improve animal health, welfare and nutrition, as well as helping to protect the environment."
The majority of biological research at Reading is conducted without the use of live animals. However, the University supports the use of animals in research when this is necessary to replicate the complex interactions of a whole living body, and there are no practical alternatives.
Regulated live animal research is conducted in the Schools of Agriculture Policy and Development, Biological Sciences, Chemistry, Food and Pharmacy and Psychology and Clinical Language Sciences.
How many animals are used?
The number of projects varies from year to year, but is typically between 15 and 20. A full list of current projects is published and freely available on the University's website.
Each year, around 2,000 to 4,000 animals are used in animal research at the University. Typically, around 90% of these are mice and rats. Other species used include cattle, sheep and rabbits.
Reading does not use dogs, cats, horses or non-human primates, such as monkeys, in its research.
The University publishes data on the numbers of animals used in its research.
Picture by Understanding Animal Research