Reading in the news - Thurs 21 July
Release Date 21 July 2016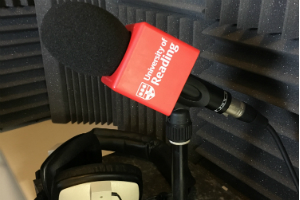 Here's Thursday's summary of media coverage for the University of Reading.
Higher education: Vice-Chancellor Sir David Bell discusses how the changes to structures in Whitehall following Theresa May's appointment as prime minister can have a positive impact on higher education. The article appears in Times Higher Education.
Climate change: Dr Laura Wilcox (Meteorology) speaks to BBC News at Six (from 24:15) about June's record global temperatures.
Omega 3: Dr Alister McNeish (Pharmacology) comments on a study on the effect of omega-3 fatty acid intake on survival after colorectal cancer in the Daily Telegraph.
Salary sacrifice: HR Manager Claire Eckett discusses benefits available to University employees through salary sacrifice at Employee Benefits.
Other topics: