Reading in the news - Mon 25 July
Release Date 25 July 2016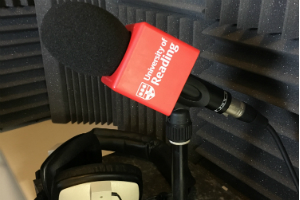 Here's the weekend and Monday's summary of media coverage for the University of Reading.
Turbulence: Dr Paul Williams (Meteorology) explains why flights to some destinations may experience greater turbulence than others in the Daily Star .
Robot Wars: A Reading student competes in the BBC's returning series Robot Wars, broadcast on BBC 2.
Pioneering women: Dr Jacqui Turner (History) discusses the UK's first female politician, Lady Nancy Astor, on BBC Radio 4's 'The Long View' show, exploring pioneering women. Jacqui also speaks to BBC Berkshire on gender and politics.
Reading International art project: The Reading Chronicle reports news that the University is leading a project to bring world-class art to Reading. Also covered at Getreading and Wired Gov and further titles. Read our news story.
Israel/Palestine conflict: Dr Ruvi Ziegler (School of Law) speaks to South Korea's Tbsefm about various aspects of the Israel and Palestine conflict.
Weather: Dr Nick Klingaman (Meteorology) discusses how La Nina could impact Britain's weather in the Daily Star and Daily Express. Dr Pete Inness (Meteorology) discusses weather predictions on BBC Humberside. The interview is syndicated on BBC local radio stations throughout Yorkshire.
Pokémon Go: BBC News reports that the University is using the augmented reality game Pokémon Go to attract people to its online courses. BBC Berkshire includes the story in their news bulletins.
Other topics: