Reading in the news - Weds 27 July
Release Date 27 July 2016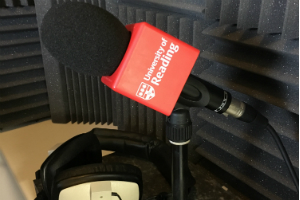 Here's Wednesday's summary of media coverage for the University of Reading.
Global warming: A study by NASA, co-authored by Dr Ed Hawkins (Meteorology), says that a fifth of global warming records in the past 150 years have been missed. The study is covered in the Daily Mail. Read our news story.
Bee fertility: Visiting professor at the School of Chemistry, Food & Pharmacy David Richardson, comments on a study investigating the effect of neonicotinoid pesticides on male honeybee fertility. Covered at Foreign Affairs.
Business links: The University of Reading's links with business is contributing to Berkshire's creative output according to a spokesperson from Creative England on BBC Berkshire (interview begins at 01:24:25).
Biodiversity: Comments from Dr Tom Oliver (Ecology & Evolutionary Biology) on the world's biodiversity is covered by Loveland Reporter Herald.
Business collaboration project: A project involving Henley Business School Africa is mentioned at My News Room.
Students: Two Reading students are appearing on the E4 show Coach Trip. The news is covered by Getreading.