Increased incidences of terrorism in France and Germany: Expert comment from Prof Beatrice Heuser
Release Date 27 July 2016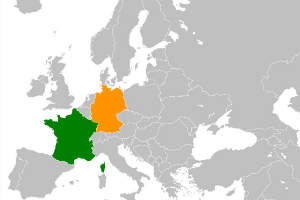 Following the recent acts of terror in Germany and France, Professor of International Relations at the University of Reading Beatrice Heuser, said:
"The phenomenon of young, suicidal men trying to bring down with them innocent civilians is already described as 'apocalyptic suicide' in the seminal book on suicides by the eminent French sociologist Jean Baechler.
"The primary cause seems to be these individuals mental illness/depression. The causes that they espouse seem to be secondary - Breivick in Norway, the Germanwings pilot who crashed his plane into the Pyrenees, and the German-Iranian in Munich, the Japanese Sagamihara terrorists, and perhaps even the Nice lorry-driver, did not have Islamist motivations.
"There is a copycat pattern, but there is also a pattern of many of these "apocalyptic suicidal" terrorists being social misfits and depressed because of problems of acculturating in a high-performance society (Europe). This cultural problem seems to be more specifically a problem of people with Middle Eastern/North African background - there are no such instances in Europe of suicide attackers who are of Chinese, Vietnamese, Indian, Malay or Polish."
Find out more about the Department of Politics and International Relations here.