Professor Steven Pinker awarded fellowship of the University of Reading
Release Date 13 June 2016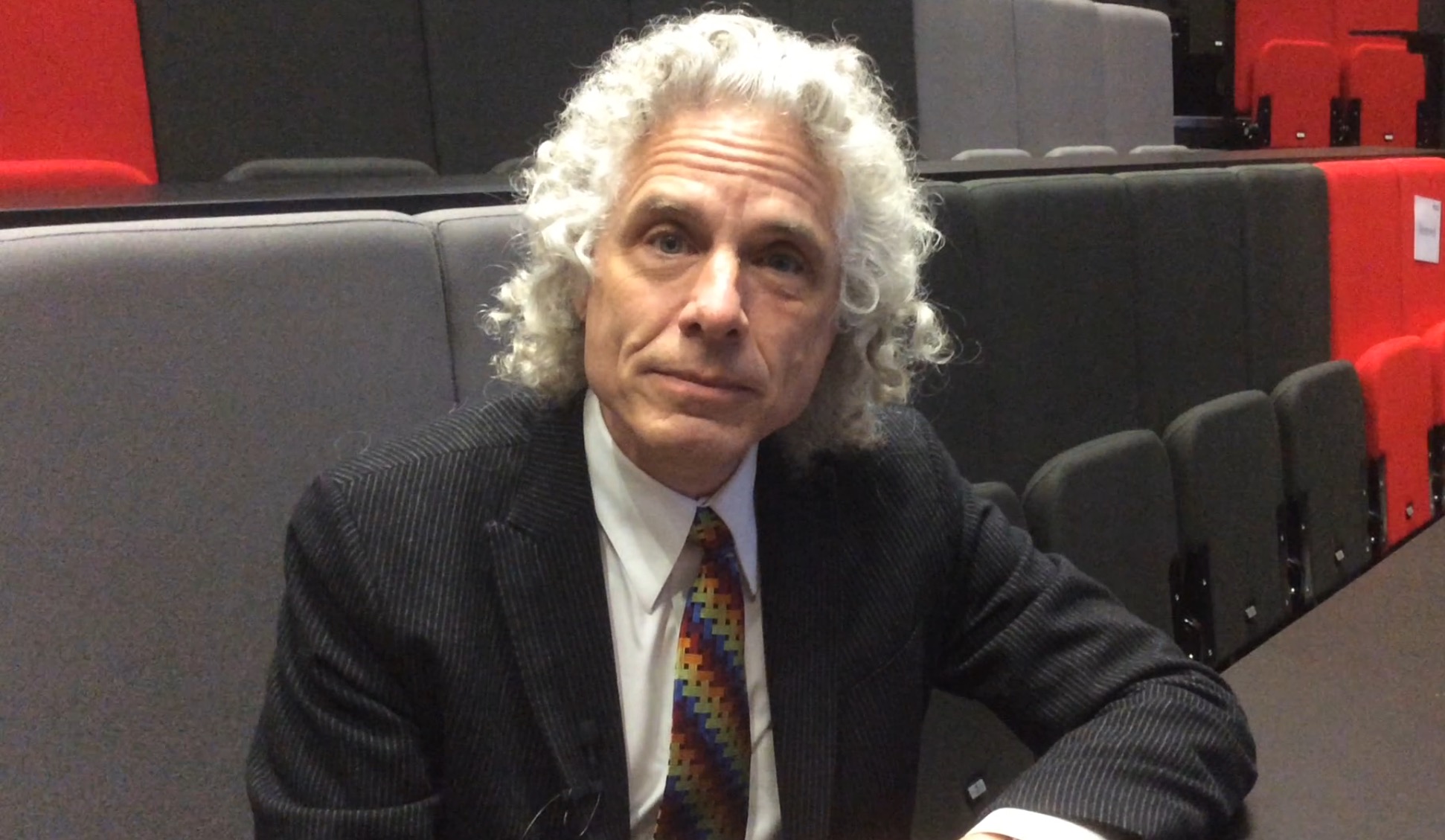 Harvard University Professor Steven Pinker has been awarded the prestigious Albert Wolters Distinguished Fellowship at the School of Psychology and Clinical Language Sciences, University of Reading.
For his first lecture as part of the fellowship, Professor Pinker spoke at the University of Reading's Albert Wolters Public Lecture on 'The Sense of Style: The Thinking Person's guide to Writing in the 21st Century'.
Professor Pinker argued that:
"Rather than moaning about the decline of the language, carping over pet peeves, or recycling spurious edicts from the rulebooks of a century ago, we can apply insights from the sciences of language and mind to the challenge of crafting clear, coherent, and stylish prose."
Welcoming Professor Pinker, Professor Laurie Butler, Head of School for Psychology & Clinical Language Sciences at the University of Reading said:
"The field of Psychology owes Steven an enormous debt of gratitude. He has elevated its profile and championed it as a discipline. We are delighted to welcome Steven to the University of Reading, and to play our part in celebrating his outstanding achievements."
Watch Professor Pinker's address at the Albert Wolters lecture here.
Notes:
The Albert Wolters Distinguished Fellowship title is awarded annually to internationally distinguished scholars in recognition of their world-class contribution to psychology, language sciences or neuroscience. The professorship is named after Professor Albert Wolters who was the first Lecturer in Psychology at the University of Reading (1908) and its first Head of Department for Psychology (1921).
Professor Steven Pinker is a world-renowned scientist, an experimental psychologist by training and one of the world's foremost writers on language, mind and human nature. Pinker was named in Time Magazine's 100 most influential people in the world in 2004.
His Time Magazine listing is available at:
http://content.time.com/time/specials/packages/article/0,28804,1970858_1970909_1971671,00.html