Queen to recognise past and present University staff in birthday honours
Release Date 20 June 2016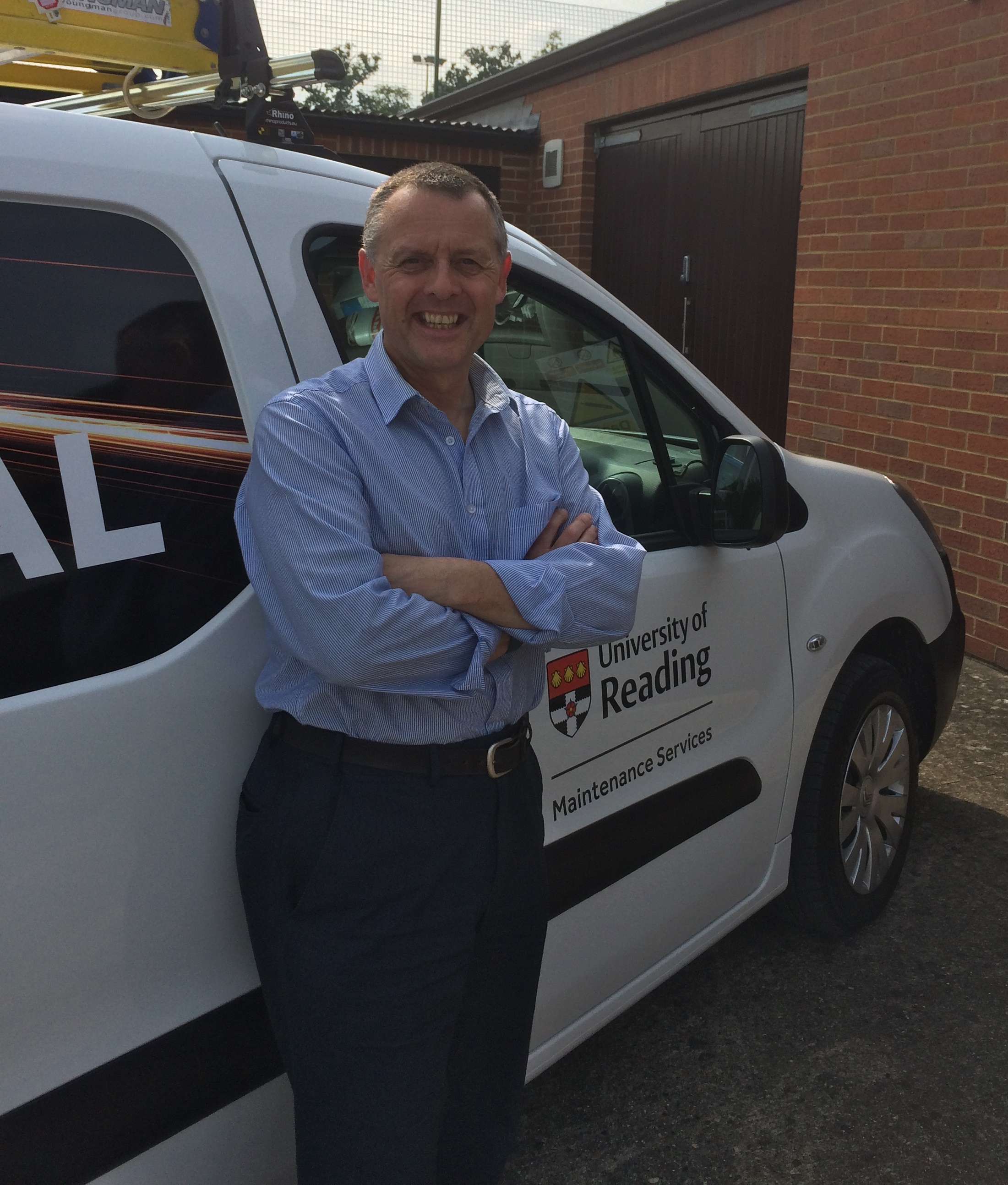 Two long-serving University of Reading staff members are to be given honours to mark HM The Queen's 90th birthday.
Ian May, the University's Head of Building Maintenance, has been awarded a British Empire Medal for services to Higher Education.
Ian joined the University of Reading in April 1990 in the then-titled Buildings Office, heading up Estates and Facilities' Maintenance Services. Outside work Ian is heavily involved in volunteering in the local community. Ian has been helping out with the Scouts for many years and is currently a Deputy District Commissioner and Training Advisor in Reading, and the Health & Safety Coordinator for Berkshire Scouts.
Ian said: "I am very proud to have been put forward by the University and to have received this award in the Queen's Birthday honours list especially during Her Majesty's 90th year. It is great to know that my contributions to the life of the University of Reading are recognised and valued by my colleagues.
"I am delighted that my voluntary work in supporting the Reading community is also recognised as part of this award, both in my school governor and Scouting roles. I have been a school governor for over twenty years and have been involved as in adult in scouting for just over thirty years. In both my work and volunteering roles I have always had the support of both colleagues, friends and family, which has always been appreciated."
Ian is also a school governor and trustee at Maiden Erlegh Academy and Chair of the Local Advisory Board for the new Maiden Erlegh School in Reading. When not at work or volunteering, Ian spends time with his family, plays badminton, runs and enjoys home matches at Reading FC.
Colin Robbins, Director of Estates and Facilities said: "I cannot think of a more deserving recipient. Ian is always the first to offer to help – not just in the workplace but also in the wider community, taking on a wide variety of voluntary roles. This is recognition for many years of selfless service to others, and I'm delighted to offer my heartiest congratulations"
Meanwhile, a former member of staff, Professor Alan Thorpe, now a Visiting Professor in the Department of Meteorology, has also been awarded an OBE for services to environmental science and research.
Professor Thorpe, who retired last year from his role as Director General of the European Centre for Medium Range Weather Forecasts, began his career at the University of Reading and worked here for 18 years, including as Head of Department, before joining the Natural Environment Research Council (NERC) as its chief executive.