UoR media coverage - Mon 27 June
Release Date 27 June 2016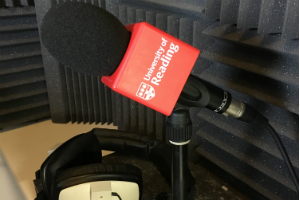 Here's Monday's summary of media coverage for the University of Reading.

EU referendum: BBC Berkshire, Getreading and the Reading Chronicle discuss Vice-Chancellor Sir David Bell's open letter after the UK voted to leave the EU. Sir David was interviewed by BBC Berkshire on UoR's plans following the Brexit vote. Prof Adrian Bell (ICMA) was also interviewed on market reaction. Comments from Pro-Vice-Chancellor Enzo Raimo are picked up in The Hindu Times.
Archaeology: Archaeologists at UoR will begin a month-long dig in Wiltshire to unearth more about Neolithic people, which is reported by ITV and Getreading and covered live throughout the BBC Wiltshire breakfast show.
Thunderstorms: The Guardian covers Dr Matthew Owens (Meteorology) analysis of the sound of thunderstorms after last week's adverse weather.
Emotional contagion: Further coverage of a study on emotional contagion to be conducted at UoR was broadcast on BBC Merseyside.
Colombia: Comments from Dr Tom Long (Politics & International Relations) on a ceasefire deal between the president of Colombia and a rebel group are carried by WWNT Radio.
St Patrick's Hall: Getreading reports the news that UoR has submitted planning applications to redevelop St Patrick's Hall. Read our news story.
Other topics:
Pride of Reading

: UoR sponsoring the Young Person of the Year category at the 2016 Pride of Reading Awards is mentioned at Getreading.

Robot Wars

: News that a former UoR student is competing in a Robot Wars competition is mentioned at Getreading.

Ricky Gervais

: Getreading mentions that comedian Ricky Gervais worked at UoR in an article marking his birthday.

IBS

: UoR research on irritable bowel syndrome is referenced at Gas & Electricity.

Dementia

: TVN mentions UoR research on the benefits of blueberry consumption in relation to dementia.

Agriculture

: A UoR agriculture graduate is profiled at Daily Nation.

Great Hall

: A concert taking place at UoR's Great Hall is mentioned on BBC Radio 3.