UoR media coverage - Tues 28 Jun
Release Date 28 June 2016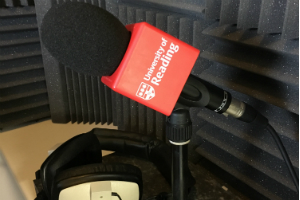 Here's Tuesday's summary of media coverage for the University of Reading.
EU referendum: As reaction continues to Britain's vote to leave the EU, Prof Adrian Bell, Head of the ICMA Centre, tells Canadian TV's Business News Network how Brexit is causing turmoil on financial markets. Ruvi Ziegler (School of Law) tells Israeli TV news programme The World This Week (i24News) (from 7mins) about the processes and impacts of Brexit. Dr Jonathan Golub (Politics & International Relations) talks to CTV News (Canada) about a 'poisoned chalice' for Boris Johnson and Dr Mark Shanahan (Politics & International Relations) speaks to BBC Berkshire. Further coverage of comments from Pro-Vice-Chancellor Enzo Raimo are covered in the Bonham Journal.
Archaeology: Archaeologists will begin a month-long dig in Wiltshire to unearth more about Neolithic people, reports ITV Meridian.
St Patrick's Hall: The University has submitted planning applications to redevelop St Patrick's Hall, BBC Berkshire reports (listen from 01:03:52). Read our news story.
Other topics:
Music

: UoR is mentioned in Team Rock in a story on the band Motorhead's 1984 tour.

Agri-Food

: An industry event at UoR is mentioned at Society of Chemical Industry.

Architecture

: Prof Flora Samuel (Architecture) was on the judging panel for a RIBA scholarship competition, covered at Design MENA.