UoR media coverage - Weds 29 June
Release Date 29 June 2016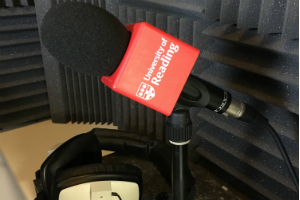 Here's Wednesday's summary of media coverage for the University of Reading.
EU referendum: Reaction continues to Britain's vote to leave the EU, Dr Mark Shanahan (Politics & International Relations) spoke to France 24 on Britain's leadership. Professor Chris Scott (Meteorology) discussed the impact of Brexit on science in the UK with BBC Berkshire. Getreading mentions the University's EU referendum debate with Daniel Hannan and former Reading lecturer Alan Renwick spoke to BBC Berkshire.
Thames Valley Science Park: News that plans for Thames Valley Science Park are going on public display is covered by BBC News and Business Quarter.
Robots: Dr Berry Billingsley (Institute of Education) is interviewed by BBC World Service Radio on the use of robot technology among young people. Also broadcast on BBC Radio 4 and BBC Wales.
Catering: Director of Catering, Hotel & Conference Services Matthew White will become Chair of the University Caterers Organisation (TUCO), reports Cost Sector Catering and The Caterer.
Archaeology: Dr Jim Leary (Archaeology) speaks to BBC Berkshire on his role in a month-long dig beginning in Wiltshire to unearth more about Neolithic people.
Other topics:
Zika virus

: Dr Ben Neuman comments on a Zika virus study at Mental Floss.

Alzheimer's

: Research on the effects of champagne in helping prevent early onset Alzheimer's disease is mentioned at Guest of a Guest.