UoR media coverage - Thurs 30 June
Release Date 30 June 2016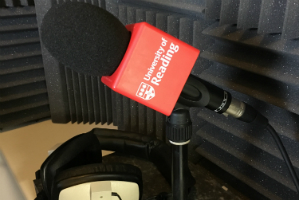 Here's Thursday's summary of media coverage for the University of Reading.

EU referendum: Pro-Vice-Chancellor Enzo Raimo discusses the impact of Brexit on universities with Inside Higher Ed and Prof Michael Ball (Real Estate & Planning) analyses how it will affect the international and UK housing markets for Propertymall.
Art: Prof Susanne Clausen (Art) spoke to BBC Berkshire's breakfast show throughout the morning on an art collaboration project for Reading's Year of Culture (listen from 19:40).
Education: Dr Richard Harris (Institute of Education) is interviewed on secondary school places by BBC Berkshire (listen from 01:40:20).
Archaeology: Dr Jim Leary (Archaeology) spoke to Marlborough News on his role in a month-long dig beginning in Wiltshire to unearth more about Neolithic people
Thames Valley Science Park: News that plans for Thames Valley Science Park are going on public display is covered by Getreading and the Reading Chronicle.
St Patrick's Hall: News that the University has submitted planning applications to redevelop St Patrick's Hall, is covered in the Reading Chronicle. Read our news story.
Catering: Further coverage of chef Martin Wheeler winning the 2016 British BBQ Battle is reported by the Reading Chronicle. Read our news story.
Other topics:
Grant award: Prof Cathy Creswell (School of Psychology & Clinical Language Sciences) has been awarded a grant by the National Institute for Health Research, reports Times Higher Education.
Year of Culture: A fact about the University is included in a Getreading list of 99 facts to celebrate Reading's Year of Culture.
Construction: Prof Roger Flanagan (Construction Management & Engineering) is quoted in an article on European GDP growth in Construction Europe.