Eddie Izzard confirmed for University of Reading EU referendum event
Release Date 12 May 2016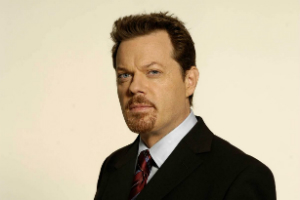 The University of Reading has announced that Eddie Izzard will speak at an EU referendum event at the Reading University Students' Union (RUSU) on 24 May.
Actor, comedian and writer Eddie Izzard will visit the University as part of his Stand Up For Europe campaign to encourage people of all ages across the UK to register and vote to remain in the European Union.
Eddie will present the arguments for remaining against a high-profile Vote Leave representative who will be confirmed by the University later this month.
The event will be the second leg of Eddie's Stand Up For Europe campaign tour which will see him visit 31 cities in 31 days across England, Scotland, Wales and Northern Ireland.
The 500 places available for the event at the Reading University Students' Union was fully booked within a few hours of being advertised and will be live-streamed through the University's social media channels.
Sir David Bell, Vice-Chancellor of the University of Reading, said: "We are delighted to host Eddie Izzard at our EU referendum event and we are looking forward to confirming a major Brexit campaigner to present the case for leaving the EU.
"While the University remains apolitical, we have a responsibility to ensure to that our students are registered to vote and are well informed about the choice available to them. The University along with Eddie and our Students' Union are calling for students to register to vote in this referendum as we look forward to hearing the arguments from both side of this national debate."