Reading in the news - Weds 2 November
Release Date 02 November 2016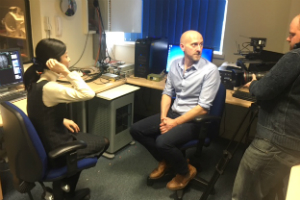 Here's Wednesday's summary of media coverage for the University of Reading.
Psychology: Dr Michiko Sakaki (Psychology) spoke to BBC's Inside Out about how the brain reacts when you are being scammed.
Flood prevention report:
Foreign Affairs shares reaction from Prof Hannah Cloke (Geography & Environmental Science) on the House of Commons Environment, Food and Rural Affairs Committee report on the prevention of future floods.
Phiala Mehring spoke to BBC Berkshire on how the report could impact the local region.
Sharia councils: Reading research on Sharia councils existing in Britain is referenced at i News. The research is also mentioned on BBC Radio 5 Live and at Middle East Eye.
Henley graduation: The first ever graduation ceremony for Henley Business School in Trinidad & Tobago is taking place, says the Trinidad & Tobago Guardian.
The MERL: Further coverage of the redevelopment of the Museum of English Rural Life appears at Museums & Heritage Advisor.
Protein supplements: Nutrition Insight covers research from Reading that suggests protein supplements could improve cardiovascular health. Read our news story.