Reading in the news - Thurs 3 November
Release Date 03 November 2016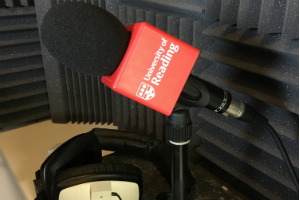 Here's Thursday's summary of media coverage for the University of Reading.
Culture: The work of Reading academics to boost the area as a cultural hotspot is mentioned in The Guardian.
Sharia councils: Reading research on Sharia councils existing in Britain is referenced on Sky News.
Biodiversity: A University of Reading report on biodiversity says that fracking could pose a risk to habitats, reports the Dorset Echo.
Digital leadership: Henley Business School and the University of Reading are once again hosting a digital leadership online course, reports The Business Magazine.
Placenta: Tests carried out on placenta by Prof Laurence Harwood (Organic Chemistry) are mentioned at Wow.
Protein supplements: Further coverage from Foodbev on research from Reading that suggests protein supplements could improve cardiovascular health. Read our news story.