Reading in the news - Fri 4 November
Release Date 04 November 2016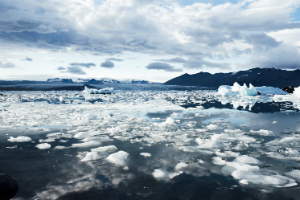 Here's Friday's summary of media coverage for the University of Reading.
Climate goals: Dr Ed Hawkins (Meteorology) provides comment to BBC News on a UN review saying that carbon plans fall short of current targets for reduction. Also covered in the Daily Sun.
Carbon footprints: Prof Len Shaffrey (Meteorology) comments in The Guardian on a studying measuring the impact of individual's carbon footprint on Arctic sea ice. Also covered at Malaysian Digest.
Brexit:
Dr Ruvi Ziegler (Law) tells RFI why the British High Court decision on parliament voting on Article 50 is a landmark case.
Dr Mark Shanahan (Politics & International Relations) discussed the ruling on BBC Berkshire.
LGBT rights: Prof Rosa Freedman (Global Development) writes for The Conversation on a row erupting at the UN over LGBT human rights.
Power List: Prof Rosemary Auchmuty (Law) spoke to Woman's Hour on BBC Radio 4 about Brenda Hale's inclusion on the Power List of influential women.
Northeast Asian temperatures: Dr Buwen Dong (Meteorology) speaks to Phys.org about a new study at Reading asking if temperature extremes in Northeast Asia will increase. Also covered at Scienmag.

Other topics: