Reading in the news - Monday 7 November
Release Date 07 November 2016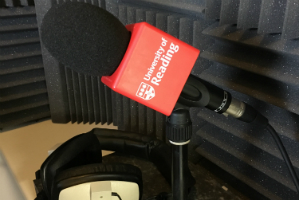 Here's Monday's summary of media coverage for the University of Reading.
Climate change:
Dr Chuks Okereke (Geography & Environmental Science) discusses the Paris Agreement coming into force on BBC Berkshire.
Dr Ed Hawkins (Meteorology) discusses the global warming 'pause' at Climate Change News.
Dr Buwen Dong (Meteorology) speaks to Health Medicine Network about a new study at Reading asking if temperature extremes in Northeast Asia will increase.
Super rats:
Research from Reading on 'super rats' who are resistant to poison is mentioned on BBC South Today. Also mentioned on BBC Berkshire.
Visiting Research Fellow Alan Buckle also spoke to BBC Berkshire about the problem.
Bones: Dr Mary Lewis (Archaeology) appears on Channel Five's 'Secrets of Great British Castles' to discuss bones discovered in Hulton Abbey, Staffordshire.
Plants: Dr Joy Singarayer (Meteorology) spoke BBC Berkshire about new research from Reading suggesting that climate change could bring about a significant redistribution of plants on Earth by the year 2050. Read our news story.
US elections: Speaking to BBC Berkshire, Dr Mark Shanahan (Politics & International Relations) explains how the US voting system works ahead of tomorrow's presidential elections.
Reading International: Actor Rupert Everett will give an intimate performance at Reading Prison as part of the University's Reading International project. The news is covered at Broadway World.

Other topics: