Reading in the news - Tuesday 8 November
Release Date 08 November 2016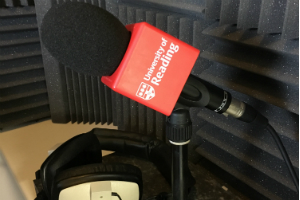 Here's Tuesday's summary of media coverage for the University of Reading.
Sick children: BBC Berkshire speaks to Dr Hannah Newton (History) about the history of child sickness.
COP 22: Prof Chuks Okereke (Geography & Environmental Science) spoke live to France 24 about Africa's voice in global climate governance.
Benefits of champagne: WHIO-AM Radio (USA) mentions Reading research that says champagne could help prevent the onset of dementia.
Protein supplements: Further coverage from Cycling Weekly on research from Reading that suggests protein supplements could improve cardiovascular health. Read our news story.
Obituary: An obituary for Reading's first Pro-Vice-Chancellor Eric Roberts appears in The Guardian.