Historians provide expertise for BBC Henry I documentary
Release Date 15 November 2016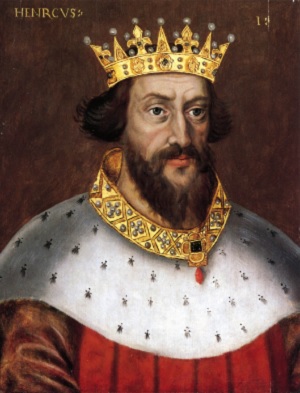 History professors from the University of Reading have contributed to a new BBC radio documentary about Henry I – the mediaeval king buried in the ruins of Reading Abbey.
For almost nine hundred years, King Henry I has laid in the Abbey precincts. But who was he, and how did he - the youngest son of William the Conqueror - rise to power?
Henry I: Reading's King is a partnership between BBC Radio Berkshire and Reading Between the Lines Theatre Company, currently staging a critically-acclaimed play inspired by Henry – also informed by University of Reading researchers.
The collaboration of University history experts with both radio and theatre productions is in keeping with the University of Reading's research strengths in Heritage & Creativity – exploring the past in creative ways to diverse audiences.
The theatrical production was highlighted by the Guardian as part of efforts to improve Reading's 'cultural identity' – a mission also aided by Reading International, a three-year, £1million-funded contemporary visual art scheme, led by the University.
Based on an original script by Beth Flintoff, and featuring the acting talents of the RBL cast, the BBC programme tells the story of Henry's life.
He swept his older brother aside and claimed the crown. He did whatever it took to ensure peace in his kingdom, even if it meant sacrificing his own family.
He achieved such levels of brutality, and suffered such loss, he felt driven to repent by founding a great and wealthy abbey in Reading.
"By founding Reading Abbey, Henry the first emphatically put Reading on the map," said Brian Kemp, Emeritus Professor of Medieval History at the University of Reading, who was interviewed for the programme.
"People in Reading would have been used to seeing the King and royal family. It was an important royal abbey."
Professor Lindy Grant, Medieval History department, said despite his brutality, Henry should be remembered as a great king.
"Henry ruled by fear. When he died, people realised what lack of good rule brought to a kingdom," she said.
Henry I: Reading's King will be broadcast on BBC Radio Berkshire on Wednesday 16 November at 9am, and will also be available on BBC iPlayer.