Islamic finance, climate change and the supermoon: Reading in the news – Tues 15 Nov
Release Date 15 November 2016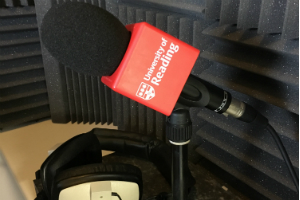 Here's Tuesday's summary of media coverage for the University of Reading.
Supermoon: Prof Chris Scott (Meteorology) spoke to BBC Berkshire about Monday's supermoon.
Islamic finance: Prof Datuk Rifaat (Visiting Professor at the ICMA Centre) has been awarded the Royal Award for Islamic Finance 2016 (The Royal Award) by the King of Malaysia. Reported by Mondo Visione, The Malaysian Reserve, Pakistan Observer and others.
Climate change:
Prof Richard Allan (Meteorology) was interviewed on Channel 4 News about global temperatures being at a record high in 2016.
Dr Ed Hawkins (Meteorology) spoke to BBC Radio 2 about the steps being taken to combat global warming not being enough. His interview was further broadcast on regional BBC stations.
Research from Dr Joy Singarayer (Meteorology) on the impact of climate change on plants is covered at Getreading. Read our news story.
Dementia:
Dr Mark Dallas (Pharmacology) spoke live on BBC Berkshire about dementia research.
Sixty and Me mentions a study at Reading showing that champagne can help with the prevention of Alzheimer's disease.

Other topics: