Global temperatures, Henry I and digital transformation: Reading in the news – Weds 16 Nov
Release Date 16 November 2016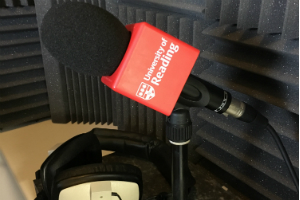 Here's Wednesday's summary of media coverage for the University of Reading.
Climate change:
Dr Ed Hawkins (Meteorology) spoke to BBC News about global climate change targets being discussed at the COP 22 climate change summit in Marrakesh.
Phys.org reports that climate scientists at the University of Reading, in collaboration with the European Centre for Medium-Range Weather Forecasts and the Met Office, have begun work on a major new study to explore how the warming Arctic climate could be influencing the weather in Britain and beyond.
Henry I: Prof Lindy Grant (History) discussed the life of King Henry I on BBC Berkshire.
Property: Figures produced by Prof Michael Ball (Real Estate and Planning) show that supporting an increase supply of homes to rent is good for Government revenue, reports Property Tribes.
Digital transformation: DMN Newswire covers news that Prof Sharm Manwani (Business Informatics Systems & Accounting) will be a guest speaker at the Enterprise Digital Transformation Exchange in London.
The MERL: Further coverage at Building Design of the Museum of English Rural Life reopening after its £3.3 million redevelopment.