Being Human Festival explores hopes and fears in Reading
Release Date 16 November 2016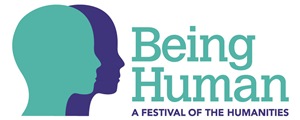 The Being Human Festival is coming to Reading, with the University of Reading's Heritage & Creativity Institute organising a series of thought-provoking events.
This festival highlights the ways in which the humanities can inspire and enrich our everyday lives, help us to understand ourselves, our relationships with others, and the challenges we face in a changing world.
This year's festival has an overarching theme of 'hope and fear' and the Reading events are drawn together under the banner of 'hope, fear and freedom'.
Launching on Wednesday with a public lecture on 'Freedom and the meaning of life', philosopher Professor Philip Stratton-Lake will discuss whether we really are free to create our own values to live by and ultimately define our own meaning of life.
This Saturday there are workshops on freedom of expression and movement. There is also a debate on migration, mobility and conquest in human history, as well as an exhibition on Typography's ephemera collection and a chance to print your own Freedom poster.
Every day (except Sunday) until Friday 25 November, there are lunchtime talks at the Museum of English Rural Life, exploring freedom and the countryside.
This ambitious programme of events has been organised by the University's new Heritage & Creativity Institute. The Institute promotes interdisciplinary working in Heritage & Creativity, fosters connections with external partners and showcases public events around arts and humanities research.
For more information on the Being Human Festival visit http://beinghumanfestival.org.
Here are the events Being Human Festival events taking place at the University of Reading:
A DAY OF EVENTS
Saturday 19 November, 11.00am - 4.00pm
Whiteknights campus
Admission to all events is free, but places are limited.
Register to attend >>>
FREEDOM OF MOVEMENT?
Migration, mobility and conquest in human history
11.00am - 12.30pm
Henley Business School, Whiteknights campus
Migration is a hotly debated topic today - and a major feature of human history. This event will include short interdisciplinary case studies and panel discussions from our academics on:
Migration and mobility in Roman Britain, Dr Hella Eckardt, Department of Archaeology
Slavery, free blacks and the mobility in the US South, Professor Emily West, Department of History
Syria: a partial view. Thinking about forced migration through moving images, Dr Lisa Purse, Department of Film, Theatre & Television
Theory and practice of teaching migration in History, Dr Richard Harris, Institute of Education
Media discourse and perceptions of migration, Dr Federico Faloppa, Department of Modern Languages and European Studies
PERSPECTIVES ON FREEDOM
Everyday printed ephemera
11.00am - 2.00pm
Department of Typography and Graphic Communication, Earley Gate, Whiteknights campus
Get hands-on with the Department of Typography and Graphic Communication and print a poster on the theme of 'freedom'. Guests will also have a chance to view an exhibition from the Department's celebrated collection of Ephemera.
A FREE COUNTRY? A SHORT SERIES OF POP-UP TALKS AT THE MUSEUM OF ENGLISH RURAL LIFE
Thursday 17 - Friday 25 November
Each talk starts at 12.00pm
Museum of English Rural Life, Redlands Road
Convened as part of the Being Human Festival of the Humanities, this series of events will explore freedom and examine the hopes and fears associated with Our Country Lives. It will touch on ownership, land use, labour, food, movement, and decision-making. At each event a different researcher will join a colleague from the Museums and Collections service. Together they will lead visitors on a conversational tour of the new Museum of English Rural Life displays before taking them behind the scenes where specially-selected items will form the basis of further discussion.
Contested countryside. Space and power in rural England
Professor Gavin Parker
Thursday 17 November
Access to and use of the land around us remains a hot topic. This event explores the hopes and fears that shape 'right to roam' legislation and neighbourhood planning policy.
Ours to preserve? Protecting the English landscape
Francesca Church (PhD student)
Friday 18 November
Since the 1920s the Campaign to Protect Rural England has fought to protect our 'Land of Hope and Glory'. This event examines the fears and pressures that drove campaigns to protect the beauty and character of the English countryside.
Hard decisions? Freedom and pressure in Second World War mechanisation
Felicity McWilliams (CDA PhD student)
Saturday 19 November
Food security fears drove the pressure to mechanise farming but farmers often had different solutions. This event explores grass roots decision-making on mid-20th century farms.
Whose land is it anyway? Commons, smallholdings, allotments and gardens
Dr Jeremy Burchardt
Monday 21 November
Many cherish their allotments but know little of their origin. This event examines how the desperate poverty of rural labourers led to the provision of small portions of land for them to cultivate.
Freedom food? Factory chickens and the complexities of industrialised modern farming
Professor Andrew Godley
Tuesday 22 November
Previous generations intensified poultry farming. Welfare fears and other factors soon brought new pressures. This event sets freedom food in historical context.
Freedom of movement? Reanimating the evacuee experience
Sonya Chenery (PhD student)
Wednesday 23 November
Threat of invasion led to mass movement of children out of London in 1939. This event explores the hopes, fears and everyday realities of the evacuee experience.
Free to control? Value judgements and the management of Bovine TB in badgers
Professor Richard Bennett
Thursday 24 November
Emotive responses drive popular perception of how we should tackle Bovine TB. This event will explore the press myths and scientific realities of badger culls and disease management.
Popular Justice: Right and retribution in rural England
Dr Stephen Banks
25 November
Rural communities have often turned to their own customs to penalise wrongdoing. This event explores informal justice, so called 'rough music' and who fell victim to this popular vengeance.