Expert comment: Why words like 'post-truth' and 'Brexiteer' are now in the Dictionary
Release Date 16 November 2016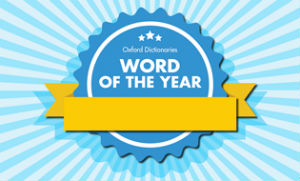 'Post-truth' was named Word of the Year 2016 by the Oxford English Dictionary on Wednesday 16 November.
Meaning "relating to or denoting circumstances in which objective facts are less influential in shaping public opinion than appeals to emotion and personal belief", the word reflects perceptions in the media and online discussion of the campaigns ahead of the EU Referendum and the US Election.
Other words added to the Dictionary this year were 'Brexiteer', 'adulting', 'alt-right' and 'chatbot'.
Dr Melani Schroeter, Associate Professor in Modern Languages and European Studies, is currently carrying out research on the rise of the word 'Brexit'. She said:
"New words are created when we need to refer to new phenomena. It is up to lexicographers to decide when a word has become widely used and salient enough to be included in the dictionary.
"The Oxford English Dictionary (OED) has publicised its new entries and named its Word of the Year, while, earlier this month, the Collins Dictionary team did the same. For Collins, the word of the year 2016 is 'Brexit' and for the OED, it is 'post-truth', while 'Brexiteer' was shortlisted.
"New words are usually either created out of existing elements or borrowed. This is efficient, because they are thus already partly recognisable. 'Brexit' seems a good choice for Word of the Year 2016 in terms of frequency. In The Times, Telegraph, Independent and Guardian it occurs only 293 times before 2015, 2,393 in 2015 and 127,439 between January and October 2016 - a remarkable increase.
"'Brexiteer' occurs 13 times before 2016, but 2,526 times since then. 'Post-truth', mostly in the phrase 'post-truth politics', occurs only 174 times across these four newspapers so far in 2016 - the OED team seems to acknowledge it for its salience rather than frequency. It follows a pattern of referring to new concepts or ways of thinking (postmodern) or to changing societies (post-9/11).
"On this note, 'post-Brexit' is already used to denote a changing society; it occurs 18 times in 2015, 444 times before June 2016; and 4,470 times since then. These glimpses into current lexical change illustrate how language changes as the world around us does."