New dictionary entries, humanities festivals and Trump appointments: Reading in the news – Thurs 17 Nov
Release Date 17 November 2016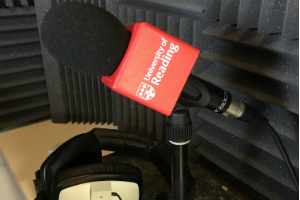 Here's Thursday's summary of media coverage for the University of Reading.
New dictionary entries:
Following the announcement about new words entering the Oxford English dictionary, Dr Melani Schroeter (Modern Languages and European Studies) spoke to BBC Berkshire about the origins of the word 'Brexit'.
Dr Mark Shanahan also discussed the entry of 'post-truth' into the dictionary with BBC Berkshire.
Being Human Festival: Dr Rhi Smith (Heritage and Creativity Institute Director) spoke to BBC Berkshire about the University's involvement with the 2016 Being Human Festival. Read our news story.
Arctic shipping: A study at Reading on reductions in Arctic sea ice and how it can impact shipping routes is mentioned at Hellenic Shipping News. Read our news story on the research.
Trump appointments: Prof Theodore Roosevelt Malloch from the Directors Forum Advisory Board at the Henley Business School, is mentioned as a candidate to take up a position in Donald Trump's administration. The news is reported at WND.