Brexit, salmonella and a new Trump appointment? Reading in the news – Fri 18 Nov
Release Date 18 November 2016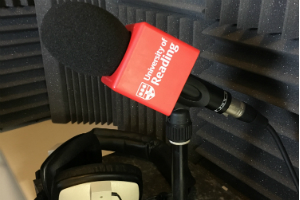 Here's Friday's summary of media coverage for the University of Reading.
Brexit: Vice-Chancellor Sir David Bell joined Business Day TV (South Africa) to discuss how UK businesses should be preparing for Brexit and what South Africa can learn.
Salmonella: Dr Kimon-Karatzas (Food and Nutritional Sciences) comments on a study suggesting that bags of prepared salad sold in supermarkets can breed salmonella. His comments appear in the Daily Mail and The Telegraph.
Trump administration: Prof Theodore Roosevelt Malloch from the Directors Forum Advisory Board at the Henley Business School, spoke to BBC Radio 5 Live about the potential he might join Donald Trump's government administration.

Turning emissions into fuel: Dr Ricardo Grau-Crespo (Chemistry) is interviewed by BBC Berkshire on his new research that could capture CO2 emissions and turn them into fuel. Read our news story.
Property: Research by Prof Michael Ball (Real Estate and Planning) appears in The Telegraph in an article on landlords feeing let down by the government. Also covered at Yahoo.
Being Human Festival: The Reading Chronicle covers news of the Being Human Festival coming to the University of Reading. Read our news story.
Study abroad: The Snapper reports news that the University of Reading partnering with Millersville University (USA) to offer American students the chance to study at Reading.