Fossil fuels, air quality and innovation: Reading in the news – Tues 22 Nov
Release Date 22 November 2016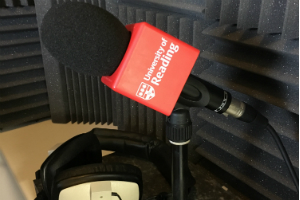 Here's Tuesday's summary of media coverage for the University of Reading.
Fossil fuels: Reading is mentioned as a University looking into divestment from fossil fuels, reports Times Higher Education.
Air quality: Prof Hazim Awbi (Built Environment) discusses air quality and its links to asthma in the Daily Mail.
Innovation: Prof Richard Ellis (Crop Production) spoke to BBC Berkshire on the importance of innovation in an uncertain political and economic climate.
Philosophy: Prof John Cottingham, Professor Emeritus of Philosophy, will speak at an event on the purpose of the universe, says Hievents.
Weeds: Farmers Weekly says that agriculture experts at Reading are developing cutting edge herbicide ejectors to fight weed growth in row crops. Dr Alistair Murdoch comments at Horticulture Week.
Read yesterday's news round-up.