Bacterial evolution, ancestry and birds: Reading in the news - Weds 23 Nov
Release Date 23 November 2016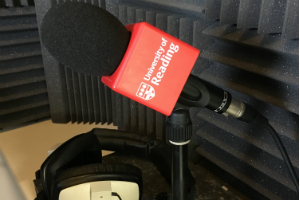 Here's Wednesday's summary of media coverage for the University of Reading.
War in Syria: Prof Rosa Freedman (Global Development) spoke live to Al-Jazeera about the role of the United Nations in the war in Syria.
Bacterial evolution: Dr Chris Venditti (Evolutionary Biology) collaborated on a study that found that the shape of bacteria does not influence how well they can move. Story covered at Phys.org and Scienmag.
Ancestry: A new database launched by the University of Reading can trace your ancestors back into medieval warfare with a glimpse across the battlefields of Agincourt. Reported in the Reading Chronicle.
Birds: University of Reading research on birds is referenced in a letter at the Rutland Times.
Mobile networks: Henley Business School research on mobile phone network provider complaints is mentioned at Mobile Choice UK.
Dementia: KUIK Radio (USA) mentions research at Reading that says champagne can prevent the onset of dementia.
Event: Broadcaster and former MP Matthew Parris speaks to BBC Berkshire about 2016 politics, with mention of his visit to Henley Business School this evening.

Read yesterday's news round-up.