Antarctic sea ice, Baltic crusades and Black Friday: Reading in the news – Thurs 24 Nov
Release Date 24 November 2016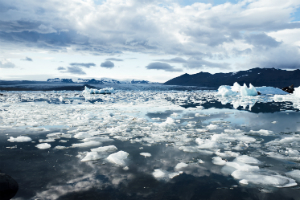 Here's Thursday's summary of media coverage for the University of Reading.
Antarctic sea ice: A new study at Reading says sea ice around the Antarctic has barely changed in size in 100 years, suggesting it may be less sensitive to climate change. The news is covered live on BBC News (with interviews from Dr David Ferreira and Dr Jonny Day – from Meteorology), Sky News (with an interview from Dr Jonny Day), BBC World Service Radio, BBC Radio 2 and BBC Radio 4. Further coverage online at BBC News, CNBC, The Telegraph, Daily Mail, Getreading and other national, regional and trade broadcast and print outlets. Read our news story.
Alzheimer's disease: Dr Mark Dallas (Pharmacology) comments on news of an unsuccessful clinical trial aimed around a new Alzheimer's drug. His comments appear in The Express and at i News.
Baltic crusades: Dr Aleks Pluskowski (Archaeology) discusses the Baltic crusades and how Christianity was brought to north-east Europe on BBC Radio 4.
Philosophy: Prof David Oderberg (Philosophy) speaks to BBC Radio 4 about moral judgements.
Ice cream: Katie Barfoot (Psychology & Clinical Language Sciences) discusses the alertness of those who have eaten ice cream for breakfast at The Telegraph and Mama Mia. Also mentioned on BBC Kent and BBC Hereford.
Black Friday: Prof Peter Scott (International Business & Strategy) spoke live to BBC Berkshire about Black Friday and how it became prominent in the UK.
Vitamin D: Prof Dave Richardson (Food Biosciences) discusses vitamin D supplements at CBS 6.