Reading's Teacher Training Partnership 'good' with 'outstanding elements', says Ofsted
Release Date 28 November 2016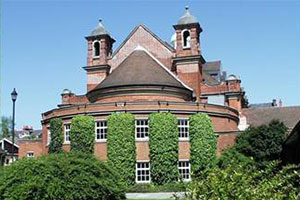 Ofsted has praised the University of Reading's Initial Teacher Training (ITT) Partnership for being "good" with some outstanding elements.
In recognition of the quality of its training, Reading's Institute of Education (IoE) is one of only 25 providers that have been given quotas from the government to train teachers for three years while other providers only have annual quotas.
This means Reading's IoE will be able to train significant numbers of teachers. In addition the Partnership has been awarded fully funded Early Years ITT places for 2017/18.
All of this demonstrates the esteem in which the Partnership is held, particularly for the contribution it makes to teacher training and teacher supply across nine local authorities in the region.
The recent Ofsted inspection of 2015/16 made use of revised and more rigorous criteria, with results recognising the common vision for excellence across the Partnership.
In their findings, Ofsted also praised the high regard that schools have for the personal and professional conduct of trainees, newly qualified teachers and former trainees.
In a strong and consistent outcome across all phases, Ofsted rated Reading's ITT Partnership for being "good overall in early years, primary and secondary with some outstanding elements".

Dr Catherine Tissot, Head of the Institute of Education at the University of Reading, said:
"This positive report reflects the hard work and commitment of the Institute of Education's staff and trainees as well as that of our school partners. We are extremely pleased that all the effort and dedication that we jointly put into education has impressed the inspectors."
Find out more about Reading's Institute of Education by visiting www.reading.ac.uk/education.